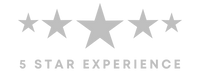 DIVORCE MEDIATION
Divorce mediation offers a more civilized and likely more affordable alternative to litigation during the divorce process. Unlike litigation, where a fudge makes the final decision for the spouses, the goal of mediation is to help divorcing spouses reach a collaborative agreement, allowing the parties to have much more control over the end result.
The mediation process is available in instances where both spouses agree to participate, and whether a divorce action has already been filed in court or not, mediation can be an option for divorcing spouses. The mediator in these cases serves as a neutral third party, helping the divorcing spouses identify issues, foster joint problem solving, explore settlement options, and finalize a settlement agreement. By virtue of the process, the tension between the divorcing spouses is often deescalated, helping to preserve respect and goodwill between the parties for years to come. Engaging an experienced mediator with knowledge of the legal process is an imperative first step to successful mediation and divorce proceedings when the option is available.
The Law Office of Pamela J. Schaefer, P.C. has an experienced team of attorneys who understand the stress and turmoil that accompany the end of a marriage. The wellbeing of our clients and their family is always our primary concern, which is why we provide individualized attention to each matter so we successfully navigate each client through the divorce and mediation processes. To schedule an appointment, please call us at 617-494-0088 or email at officeadmin@pamelaschaeferlaw.com.
PRENUPTIAL AND POST-NUPTIAL AGREEMENT
Having a clear understanding of your partner's financial situation and future expectations is an important aspect in any relationship, but it's a conversation that is seldom conducted before marriage. Many couples find the discussion and the topic generally uncomfortable, so it can be difficult to approach the subject before choosing to marry. Despite better judgment or even provided advice, couples are frequently deterred from entering a prenuptial agreement simply because of social stigma. The reality of this is that a prenuptial agreement is not meant to encourage divorce, but rather prevent issues while minimizing expenses and time if a divorce ever occurs.
A well-drafted prenuptial agreement offers mutual protection to couples by setting clear parameters that outline how assets and debts will be divided in the event of divorce. The prenuptial agreement can protect each partner's separate assets, future inheritance, and estate, among other things. It can also hold a partner responsible for their own debts and liabilities, thus preventing one partner from being saddled with the other's debts through marriage. For a prenuptial agreement to be valid, the each person must make a complete financial disclosure to the other, and this process requires each person to be transparent with not only their finances, but also their future expectations, thereby eliminating financial discord before it may arise. The prenuptial process encourages an open line of communication which, in turn, can establish a level of trust that may carry the couple forward in the years to come.
If you and your partner did not have the opportunity to enter into a prenuptial agreement prior to your marriage, don't worry! Married couples are afforded the opportunity for protection by way of a post-nuptial agreement, and both types of agreement offer similar protection, with the main difference being that one is entered into pre-marriage and the other is entered into post-marriage. Despite their similarities, married couples who want to enter into an agreement like this are encouraged to do so as close to the date of their marriage as possible. To get started with a prenuptial or post-nuptial agreement, contact our team today to schedule an appointment and to discuss your case with one of our experienced and compassionate attorneys.
Ready to get started? Schedule a consultation with us today