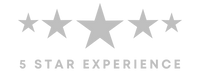 ESTATE PLANNING
Proper estate planning informs your loved ones of how you want your affairs to be handled in the event of your passing of if you are unable to manage them yourself for any reason. An estate plan has many benefits, ranging from reducing or eliminating conflict amongst your family, to protecting your assets in the event of incapacitation or death, and even ensuring your family's needs are provided for, to name a few.
Estate planning is not limited to the wealthy, sick, or elderly. Everyone can benefit from planning for the future, so if you are over the age of 18, you can start thinking about creating a plan. If you don't properly prepare for the future while you're sound and capable, you risk losing the ability to provide input later on. Having an experienced and knowledgeable attorney to navigate you through the complicated process ensures that a plan that is most suitable for you and your family's needs is implemented legally. At the Law Office of Pamela Schaefer, our estate planning attorneys offer thoughtful services to help ensure that our clients' goals are met. Our office offers services such as the drafting for Last Will and Testaments, Health Care Proxies, Durable Power of Attorneys, Standby Guardships, and Revocable and Irrevocable trusts.
The Law Office of Pamela J. Schaefer, P.C. team understands the apprehension and concerns of our clients when it comes to discussing and developing an estate plan. The wellbeing of our clients is always our primary concern, so we'll work diligently to provide practical legal guidance and strategic advice while staying focused on each client's needs, goals, and circumstances. Individualized attention to each client allows us to successfully navigate them through the estate planning process to achieve their desired result. To schedule an appointment, please call us at 617-494-0088 or email at officeadmin@pamelaschaeferlaw.com.
Ready to get started? Schedule a consultation with us today